Its outstanding physical properties are plain for all to see; no product comes near ZEO CE LIGHT in reproducing the natural appearance of the human tooth. There are hundreds of porcelain fused-to-metal products on the market, but ZEO CE LIGHT has been garnering strong support from discerning customers and professionals who place value on quality and a natural look.
Especially in recent years, esthetic dentistry, such as whitening and orthodontic treatment is becoming more and more popular. In line with this trend, demand for ZEO CE LIGHT is also going from strength to strength, thanks to its reproduction of natural tooth appearance and its high quality. ZEO CE LIGHT is now a long-established high-selling product loved by consumers all around the world.
European Patent No: EP1245548
Patent No: US 6,797,048,B2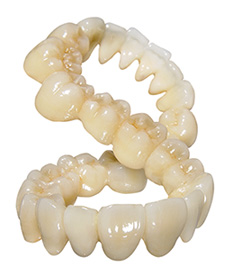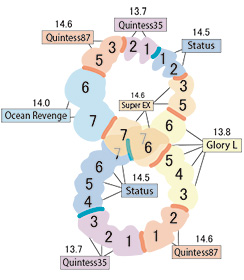 Metals used for ∞ Full-mouth Ring
In order to put the specimen in even more severe environment than 1st step, twisting motion is added in 2nd step. Thermal expansion behavior changes from 2D to 3D. With 11 soldering and 17 firing in total, very high level technique was required just to make the model. There was no cracking occured to the end of the test.
*Numbers above and below product names are thermal empansion rates.