1

Key Points of Forming Abutment Tooth

Clearance and shape when forming an abutment are also important points for attention.
Contraindicated cases should be avoided, as inaccurate or insufficient fitting increases the risk of detachment.
Important Note of Forming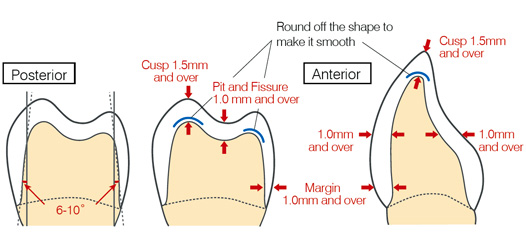 Please prepare a sufficient thickness depending on the case.
Forming Margin Area
Recommended Examples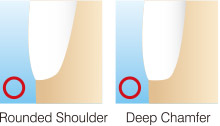 Contraindicated Examples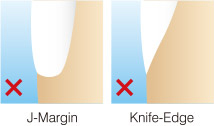 How to Characterize GR Block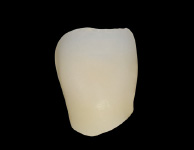 ⑥ Simply reduce the layer of milled single crown grinding down the surface, and sandblast and wash.
Then, apply Multi Primer REPAIR LIQUID ONE.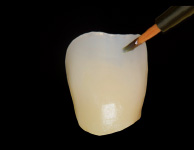 ⑦ Characterize the incisal area and the cervical area with Luna-Wing stain.
●Stain cannot be used as an external stain.
●In case using stain, please cover the
surface layer with Paste Resin or Flow Resin.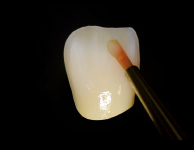 ⑧ Touch up the colour of overall tooth crown.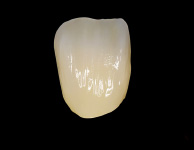 ⑨ Light cure and heat cure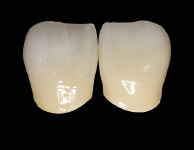 ⑩ Completion
3

Key Points of Setting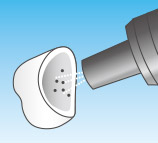 ①

Alumina Sandblasting44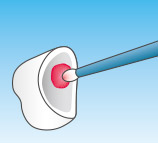 ②

Washing with Phosphoric Acid after Trial

After trial, always wash the inside of the crown with phosphoric acid, then rinse and dry to remove saliva and blood proteins.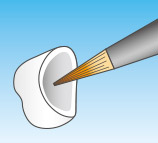 ③

Surface treatment

Apply surface treatment agent containing silane coupling for ceramics inside of the crown, and then dry,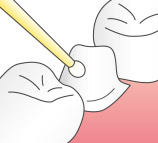 ④

Tooth Surface Treatment

Wash tooth and perform surface treatment in accordance with the appropriate instructions for the cement to be used.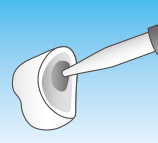 ⑤

Cement Application

Apply resin cement for CAD/CAM hybrid ceramics block inside the crown in accordance with the proper operational instructions.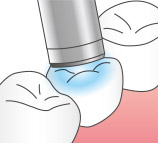 ⑥

Pressing Down and Light-Curing

Press it down to fit and light-cure in accordance with normal operational instructions. Then, remove surplus cement and light-cure sufficiently as a final curing.