Excellent Processability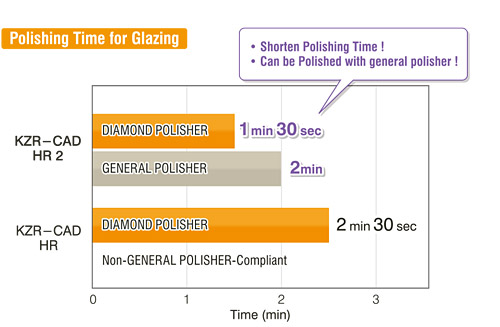 Polisher: C&B DIAMOND POLISHER, C&B NANO DIAMOND POLISHER, manufactured by Yamakin. The data below has been gathered following Yamakin's set procedures, and values may vary depending on the conditions prevailing. The figure shows data for a case in which an S -size block is used for a premolar.

KZR-CAD HR 2 is the new block for CAD/CAM. It has excellent processability and polishability, while maintaining outstanding strength and durability. This is achieved by the evolution of our ceramics cluster filler, as well as by our homogenization technology.
Excellent Discoloring Resistance and Staining Resistance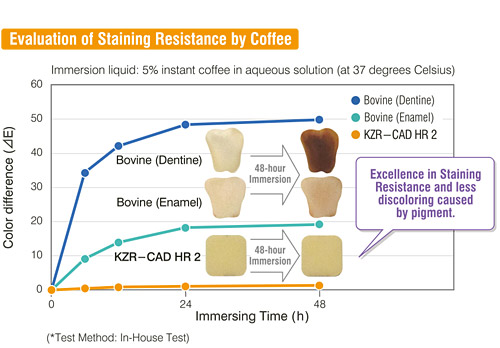 Since KZR-CAD HR 2 is polymerized to a high degree by heat processing, its excellent staining resistance is confirmed; it is hard to discolor in the long term and long-term endurance of aesthetic quality can be expected. This has been confirmed by studies comparing extracted teeth of bovine(Enamel and Dentine).