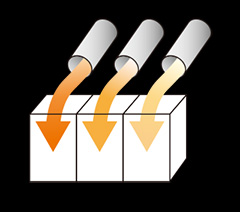 What is Yamakin's SIL Technique?
GR Block is a Hybrid Ceramics Block for CAD/CAM use, created using a distinctive moulding technique (SIL) which is layered by injecting pastes with different colour tones simultaneously and polymerised in a block shape.
*SIL: Simultaneous Injection Layering Method
Point01

Improved Aesthetic Qualities

Because of SIL that makes layers before curing, the interfaces between each layer mixed very slightly so the natural colour gradation is realized
Point02

Maintain High Strength

No fracturing happens at the colour-tone interface, and the same strength as a single-colour block is achieved.

Drawing of GR BLOCK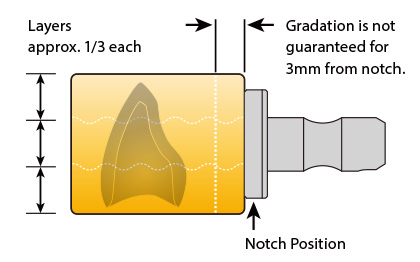 Note: The colour tone of GR Block varies from higher to lower, as seen in the drawing. So, please be careful about the mounting direction of the block on the machining apparatus. Note: The colour tone of GR Block might not perform adequately in cases where the crown length is overly short.
Aesthetic qualities of GR BLOCK
Aesthetic Treatment easily achieved by CAD/CAM.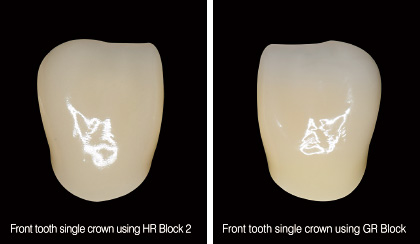 Thanks to the multi-layer gradation, natural colour tone can be expressed simply by milling process
Clinical Case of GR Block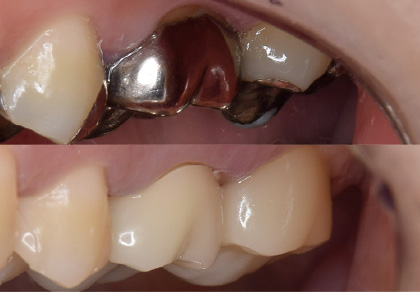 Clinical Image:6Crown Crown Onlay Crown(Photos provided by:Yamakita Dental Office (Konan City, Kochi Prefecture, Japan); Dr Kojiro Sasa)


A fusion of CAD/CAM technology and technical skills of dental technicians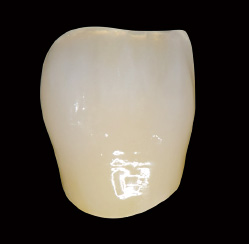 GR Block crown characterized using TWiNY and Luna-Wing.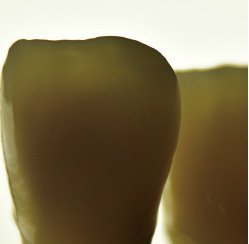 Photo of milled GR Block under light High transparency of the incisal part is observed.
Aesthetic Treatment easily achieved by CAD/CAM.