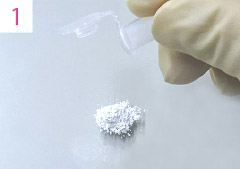 Place the product (powder) on a dental mixing paper or a mixing glass pad.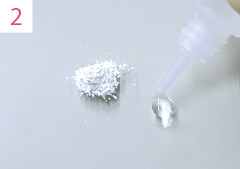 Drip an appropriate amount of purified water near the powder. The standard ratio of powder and liquid is 1 g of liquid against 4 g of powder (moisture ratio: 20%). The purified water should be sterile.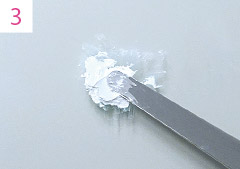 Mix the powder and purified water with a spatula etc. for about 30 sec. to make it into an even paste form.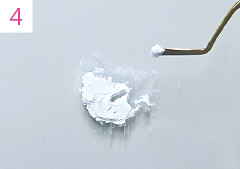 Cap the exposure site with the mixed material using an instrument etc.
(Handling time / 3 min. after mixing)