Message from the President
~Company name change~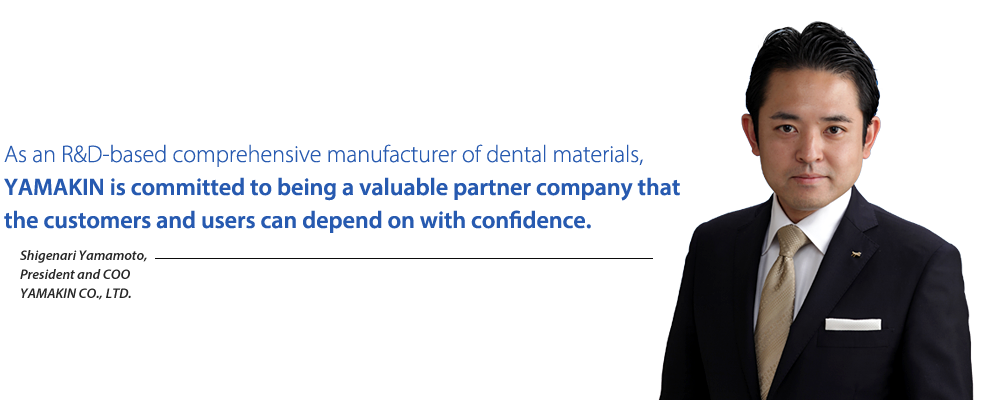 YAMAKIN CO., LTD. was founded in May 1957 as YAMAMOTO STORE –manufacturing, processing and dealing of precious metals. Our founder's ambition was handed on to the next generation, when the company's name was changed to Yamamoto Precious Metal Co., Ltd. in July, 1976. This was the second start of our company, and we then expanded our business domain to dental materials such as precious alloys for dental use, ceramics materials for dental use and hybrid composite for dental use. As a company, we remain active in these fields today.
This year, to mark the 60th anniversary of its foundation, our company name has been changed to YAMAKIN CO., LTD. This change came into effect on July 1, 2017. We regard this as the third start of our company, and moving forward, we will hand on our founder's ambition to the next generation in order to create hopes and dreams for the future.
Taking this opportunity, we would like to express our heartfelt thanks and appreciation to all of you – to our valued customers, our partners, and our friends in the community around us. We look forward to your continued encouragement, support and cooperative partnership. Rest assured that you can count on everyone here at YAMAKIN CO., LTD. to make every effort in our innovative activities to meet your needs and expectations.
We are looking forward to continuing our positive and productive relationship with you under our new company name.

Shigenari Yamamoto,
President and COO